I have recently finished a 3DSMax 5 course from Hennepin Technical College. It was a good introductory course where I learned how to work with 3DSMax to create models, add lighting, cameras, animation and texturing. This is a portfolio of the things I learned. Please enjoy and feel free to contact me if you would like to hire me to do some 3D work for you.
Animations: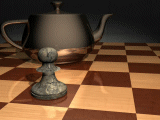 Download the full version of HoppingPawn.avi - this is a update to one of the first animations I did in the lab time of class. I put it in a nice scene and textured it.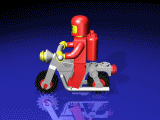 Download the full version of LegoGuy.avi - this was my final project. I learned a lot about the programs strengths and weaknesses in modelling this character. I'm very happy with the results.
Stills:


Download the full version of AllModels.jpg - this is a still showing a good portion of the models I created in this class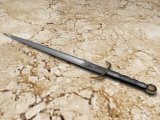 Download the full version of Sword.jpg - this is a sword I modelled in 3DSMax
Contact me: Scott Haag
All contents and games Copyright 2003 - Scott Haag
The actual Lego character and bike are copyrights of the Lego company